C is for Car Maze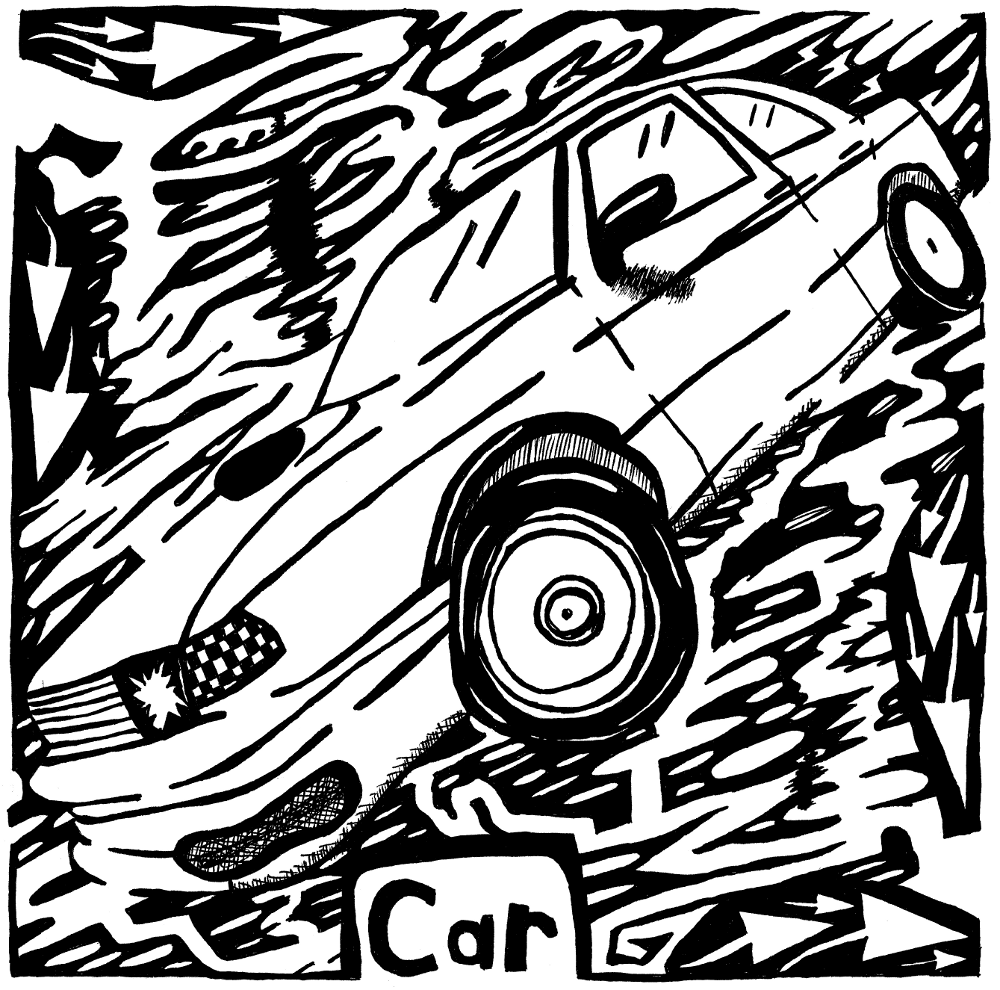 Click for Maze Solution of Car Maze
Maze of a car driving in a skid, almost drift pattern. Maze starts in the upper left corner and the maze exits in the lower right corner. This maze goes with the
maze of the letter C
for the kids book, "Learn To A Maze" Which uses mazes to teach kids the alphabet. By Yonatan Frimer.
Top Ten List of where to download the Car Maze by Yonatan Frimer:
I drew this maze with the intention of capturing the sensation we all feel of driving an exhilarating car. The model in this car was based on the Nissan Sentra which is the car I had while growing up. Not sure if a Sentra is the best car for this example, but I felt it did the trick and I sooped up some of the details to make it look much sportier.